There's no better destination in Europe to go beach clubbing than the Balaeric Islands. If you thought Ibiza was the ultimate beach club destination, you should also check out Majorca. Majorca is full of fabulous beach clubs where you can go lounging, swimming, sunbathing, eating, relaxing and partying. These are some must-visit beach clubs in Majorca.
1. Nikki Beach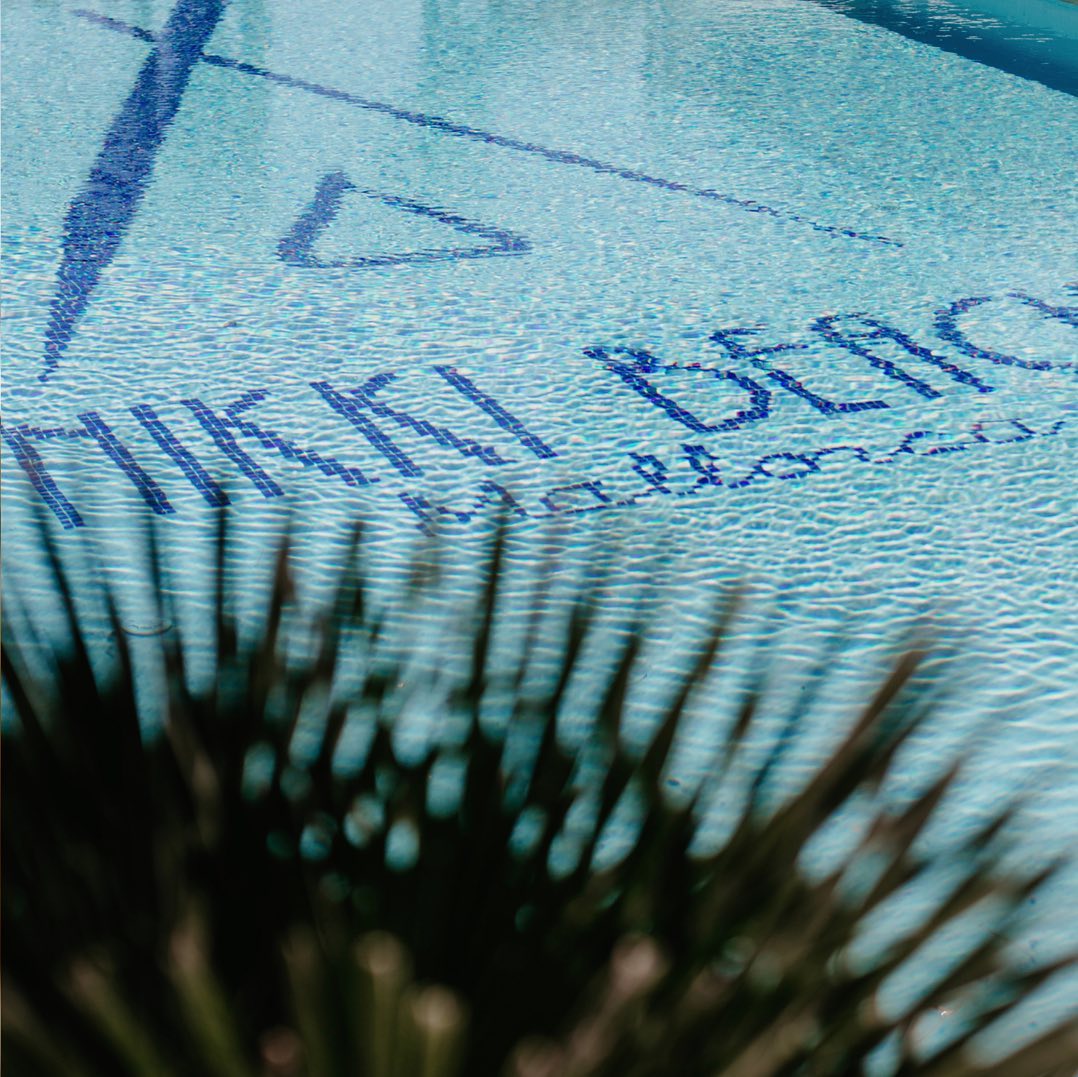 Chic and classy with a relaxed yet energetic ambience, Nikki Beach is a wonderful beach club with extraordinarily good food. It takes around 20 minutes to get to Nikki Beach from Palma. While sipping cocktails and munching delicious food, you get to enjoy the stunning view of Isla de sa Porrassa. Nikki Beach has clubs all over the world from Spain to Bali. Majorca Nikki Beach club is open from April to October.

Nikki Beach
Location: Av. Notari Alemany, 1, 07181 Calvià, Illes Balears, Spain
Opening hours: Daily from 11 am to 8 pm
Phone: +34 971 12 39 62
2. UM Beach House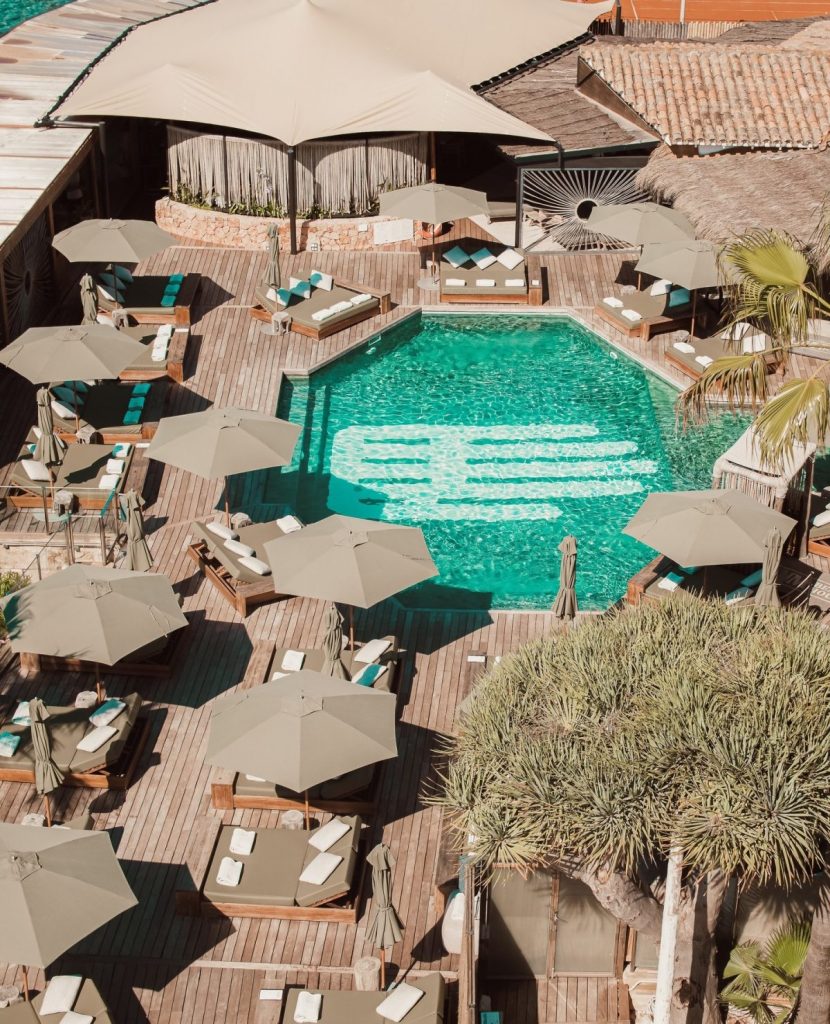 Um Beach is a club inspired by Bali with tropical chic decors and a laid-back ambience. Natural and Bohemian, you can relax and chill out on the natural drum beats of Afro House, Tribal Funk, Nomad Soul and Afro Latin. The food is something else, too, featuring organic local food, healthy, simple yet innovative and served beautifully. Um Beach has a fabulous pool in the heart of the club. Feel free to dive in.
Um Beach House
Address: Ctra. Andratx, km 11, 07181, Illes Balears, Spain
Opening hours: every day from 11 am to 7:30 pm
Contact: +34 971 66 64 75
3. Anima Beach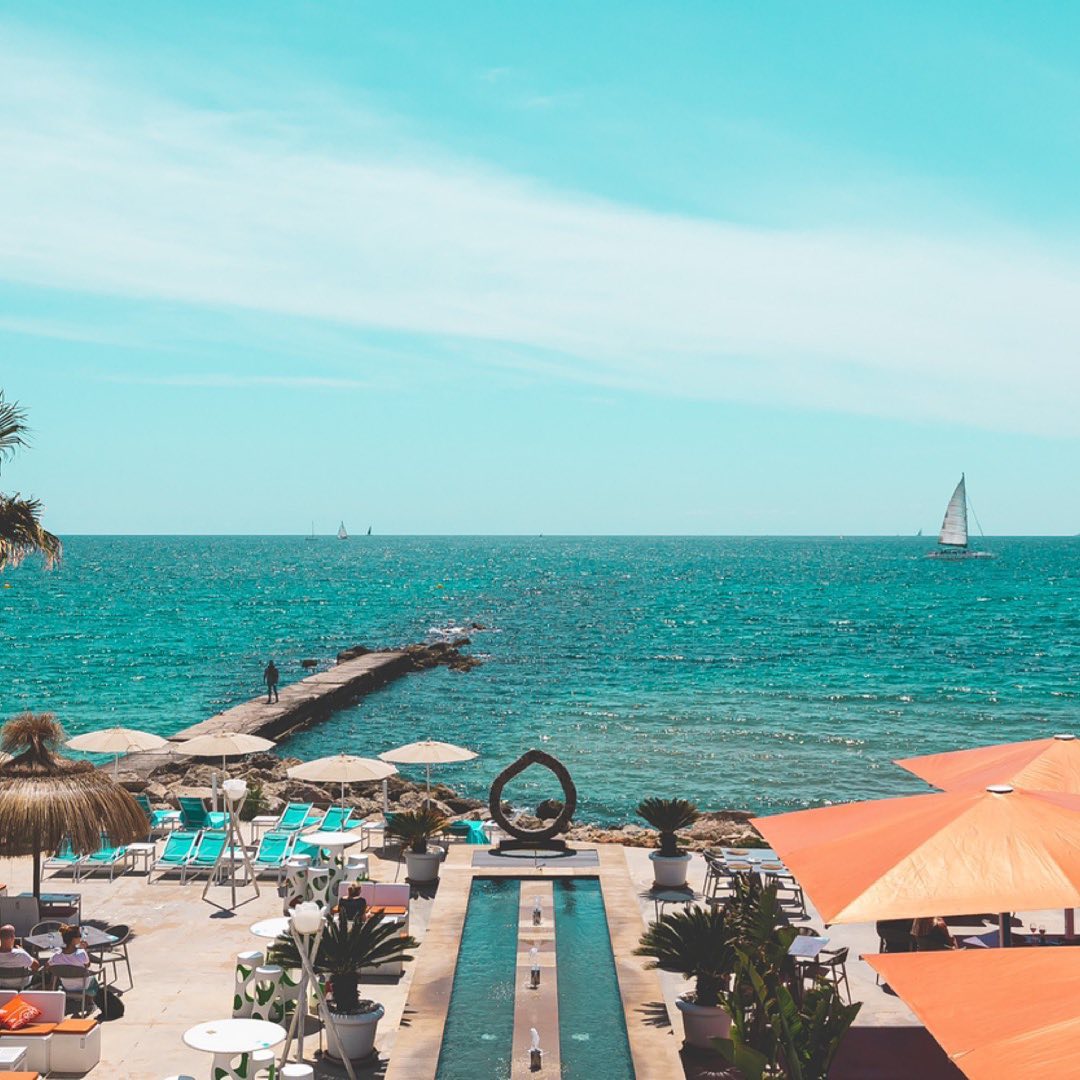 Combining city and sea, Anima Beach is located in the sprawling city of Palma offering stunning sea views, a chill-out ambience and excellent cocktails. This beach club is located in a lovely cove with ample sun loungers, cabana-style parasols and Balinese relax beds.
Anima Beach
Location: Autopista de Llevant, s/n, 07006 Palma, Illes Balears, Spain
Opening hours: every day from 11 am to midnight
Phone number: +34 971 59 55 91
4. Purobeach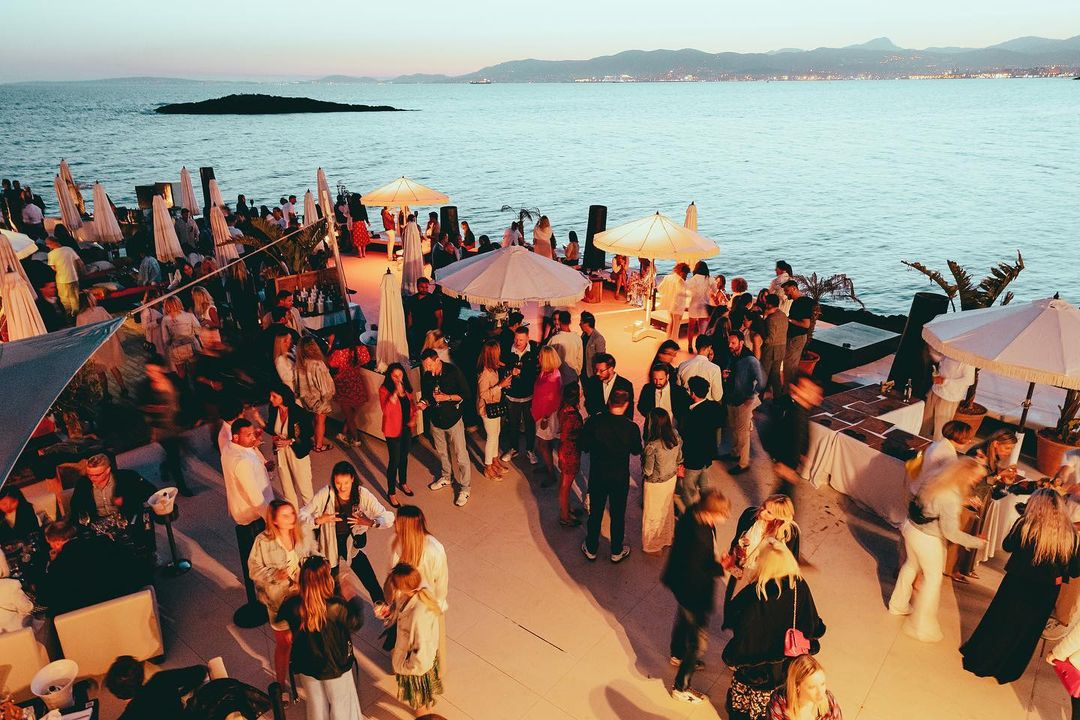 This classy beach club sits on a small peninsula, featuring 180 degrees ocean views. You can spend the entire day here starting in the morning with yoga and breakfast. Later on in the day, enjoy a massage and go lounge on the seafront Balinese day beds. Purobeach features a splendid pool, it has an excellent restaurant with flavours from around the world and they have a dedicated wellness area where you can unwind and recharge. The rooftop terrace is perfect for sunset drinks. The sunsets are mesmerizing!
Purobeach
Address: Carrer del Pagell, Carrer de Cala Estància, 1, 07610 Palma, Illes Balears, Spain
Opening hours: daily from 10 am – 12 am
Contact: +34 971 74 47 44
5. Ponderosa Beach Club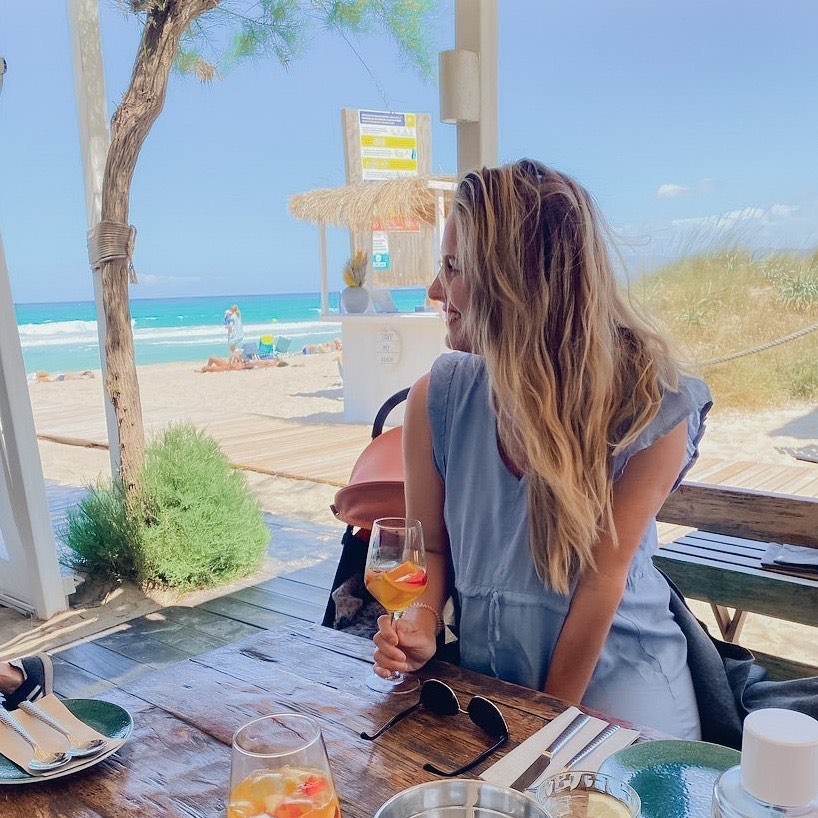 Located in the north near Alcudia, Ponderosa Beach Club is a lovely beachfront hang-out haven where you can enjoy cocktails and paella while relaxing with your feet in the sand. Dive into the sea, read a book or chill out on lounge music.
Ponderosa Beach Club
Address: Casetes des Capellans, 123, 07440 Playa de, 07458, Can Picafort, Balearic Islands, Spain
Phone: +34 971 18 41 18
Opening hours: Open on Monday, Wednesday, Thursday, Friday, Saturday and Sunday from 12:30 pm – 6.30 pm. Closed on Tuesdays.
Related: Things to do in Alcudia
6. Balneario Illetas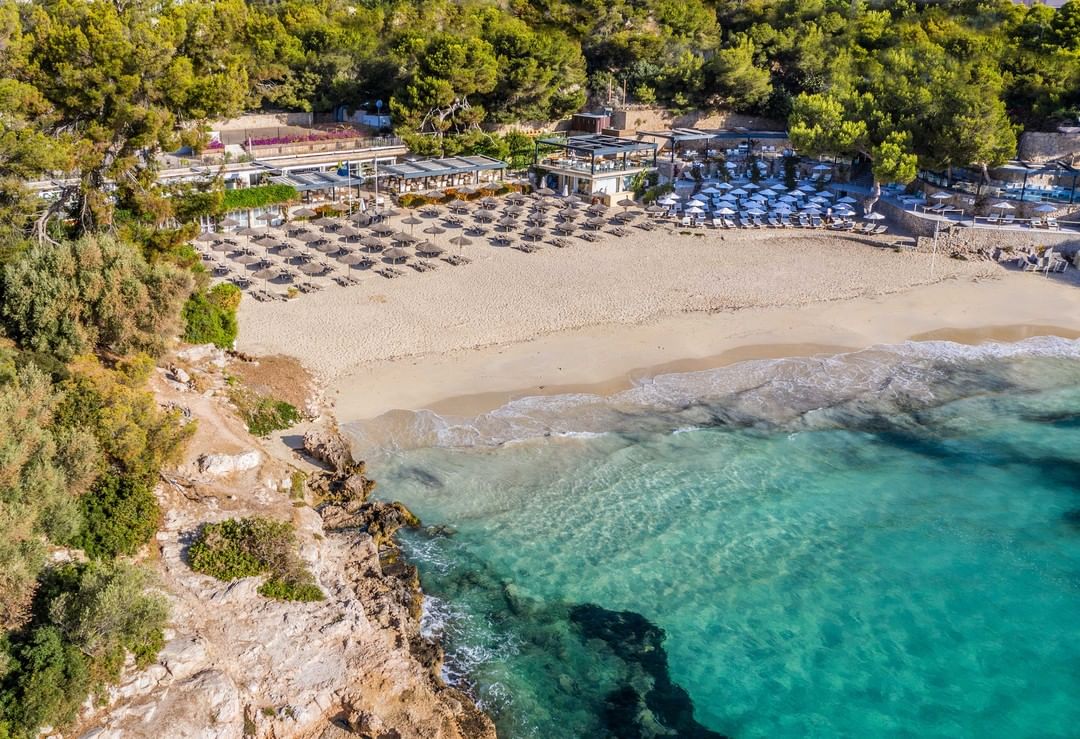 This is a full-service beach club located on the beautiful beach of Illetas in Majorca. With gastronomy, live music, a perfect beach with the clearest water and luxurious beach beds, Balnearioilletas is located just a 10 to 15-minute drive from Palma. A great oasis to chill out with friends not too far from the buzzing city at all. Do note, this beach club is closed from December to February.
Balnearioilletas Beach Club
Address: Paseo Illetas, 52A, 07181 Palma, Balearic Islands, Spain
Phone: +34 971 40 10 31
Opening hours: Every day from 9:30 am – 00.00 am
7. Beach Club Gran Folies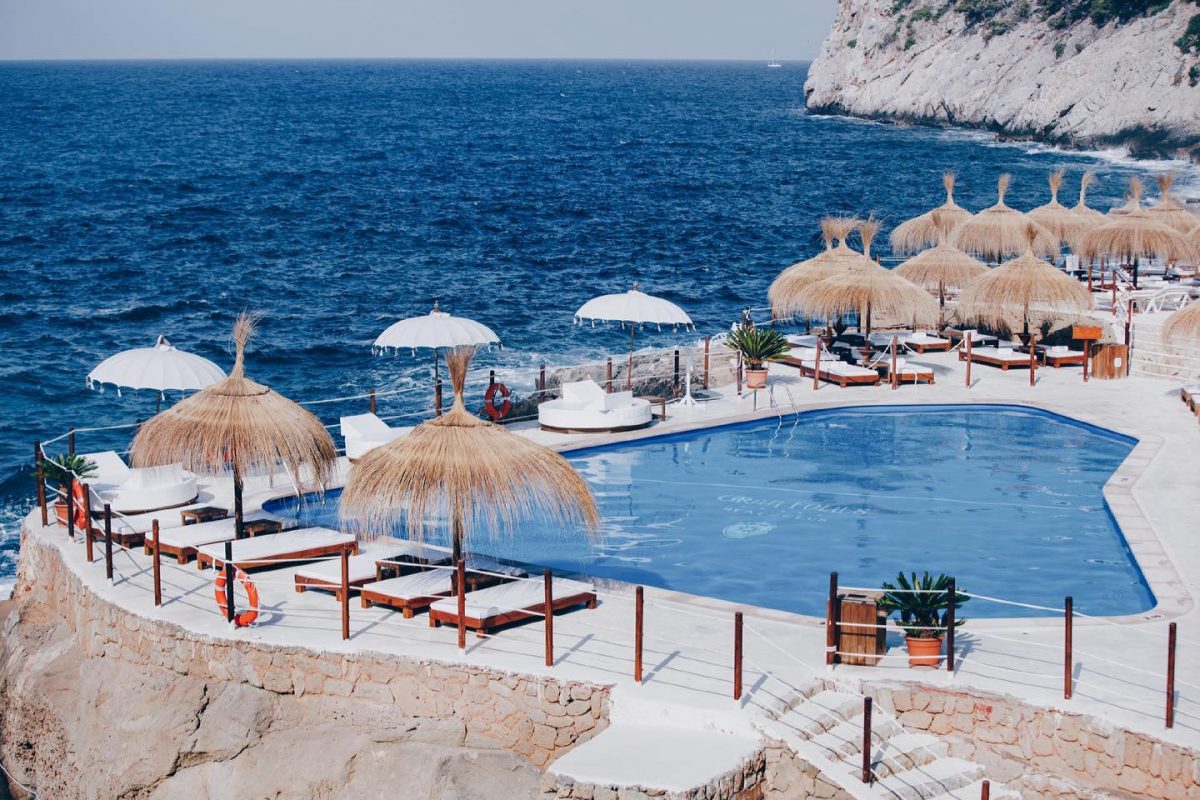 This is one of the oldest beach clubs on the island of Majorca overlooking the turquoise sea at Cala Llamp. This cliff/beach club features a big salt water swimming pool with lots of lounge beds and cabana-style parasols. There are also hammocks to chill out in and read a book to the sound of the sea.
Beach Club Grand Folies
Address: Cala Llamp, Calle Tintorera – 07157 Puerto Andratx, Majorca
Phone: +34 971 67 10 94
Opening hours: Open daily from 10:00 to 23:45, May to October
What's your favourite beach club in Majorca? We always love to hear from you! Are you still looking for a private pool villa in Majorca? We are happy to help!
Related